---
Speciality Exotic Produce Blog
Baking With Roses
27 December 2013
The holidays are my favorite time of year, between the gorgeous decorations and the cheer in the air its hard not to feel festive. This year my family is in town and I get to show off my baking skills at every meal.
For Christmas Eve this year I decided to take one of my favorite products, Flower Crystals Rose, and add it to my favorite dessert, Red Velvet Cupcakes. A simple addition such as this one will add a new element of taste and texture that I know will impress everyone at the table.
The cupcakes were simple, I cheated and used the boxed mix and the pre-packed buttercream frosting, and at the end, after everything had cooled and it was safe to add the frosting, I rolled the frosted cupcakes around in a bowl of the Mini Flower Crystals Rose.
To go along with my dessert I decided to add a lemon-rose martini as well. Here is the recipe guaranteed to make you the life of the party!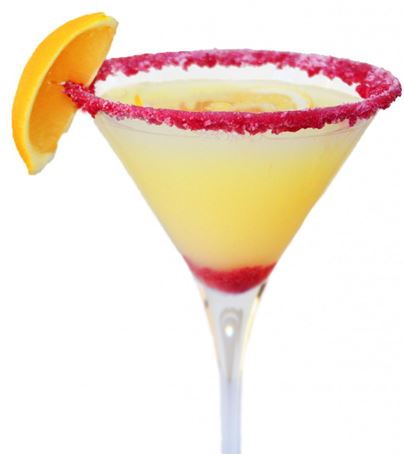 Ingredients:
Fresh Origins Mini Flower Crystals® Rose
1.5 oz Citrus Vodka
1 oz Rose Liqueur
1 oz Rose Syrup
2 oz Lemon Juice
1 Lemon wedge (garnish)
Ice
Directions:
Chill a martini glass. In a shaker, combine all ingredients and shake.
Pour Mini Flower Crystals® Rose on a small plate, lay out evenly. Add simple syrup (sugar & water mixture – heat to dissolve sugar) to a small bowl and dip the glass rim in it. Immediately dip the chilled glass in the Mini Flower Crystals® Rose plate.
Strain the shaker ingredients into the glass. Add a tsp of Fresh Origins Mini Flower Crystals® Roseto the drink. Garnish with a lemon wedge.