---
Speciality Exotic Produce Blog
Margarita Mondays!
3 January 2014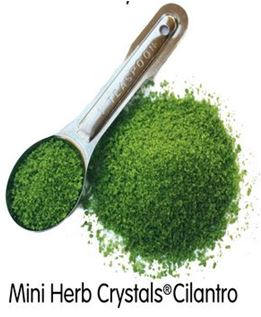 Everyone loves Mondays..right? Although this may not be your favorite day of the week right now, here is a surefire way to make it a solid contender (watch out Friday).
After you've made it through those Monday meetings, caught up on all those weekend emails, and consumed your usual 6 cups of coffee before 3 p.m., you're ready to plan your night at home!
So why not treat yourself to a Margarita Monday?
Margaritas are the most popular tequila based cocktail in the United States and can be served on the rocks, frozen, or straight up. My personal favorite is straight up!
But like any cocktail you can't just use a cookie cutter recipe which is why you have us! Instead of a traditional and boring salt/sugar rim I recommend using Mini Herb Crystals Cilantro.
The crystals add just the right amount of flavor to the margarita without taking away from the drink's classic taste. Not to mention the vibrant green rim catches the eye immediately!
Here is the recipe for a classic margarita. Feel free to add a dash of cilantro crystals to the bottom of your glass before pouring for extra flavor and added crunch.
Ingredients:
1/2 ounces tequila
1/2 ounce triple sec (Cointreau is recommended)
1 ounce fresh lime juice
Lime wedge for garnish
Mini Herb Crystals Cilantro (for rim)
Preparation:
Pour the ingredients into a cocktail shaker with ice cubes.
Shake well.
Salt the rim of a chilled margarita glass with Mini Herb Crystals Cilantro
Pour contents, with ice, into the glass.
Garnish with the lime wedge.
Enjoy!